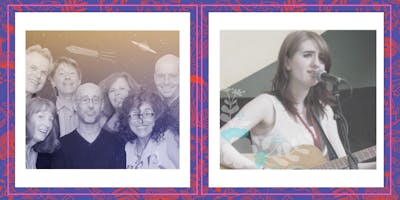 Betty and the Bobs play Folkus Concert Series (with Beth Tufts)
Saturday, March 23, 2019 from 8:00 PM to 11:00 PM (EST)
More Information →
Who? Betty and the Bobs started as a fun side project by some excellent musicians and friends who had worked together in different combinations. Many of them have also won Junos and CFMAs. These are players at the top of their game, playing for their own amusement; that the audience gets to enjoy the show is a bonus. Why did we book them? Member Suzie Vinnick is our most-requested past performer; she'll be bringing her pals, including Katherine Wheatley, Wendell Ferguson, Soozie Schlanger, David Woodhead, Rich Greenspoon, and David Matheson. Come prepared to laugh, clap, and sing along.
Our opener for this show will be Beth Tufts, a talented young performer from Elphin, Ontario, Canada's JUNO capital. Beth is the daughter of two musicians, and has been singing ever since she can remember. Her clarion voice is all her own, as is her talent.
Folkus concerts are a rare chance to see bands up close and hear them as they're meant to be heard. The series is a not-for profit haven for Canadian artists in colder months. Tickets and details at www.folkusalmonte.com
Doors open at 7:30, show time is 8:00.
The welcome is warm, the beer (local) is cold, it's worth the drive to Almonte!